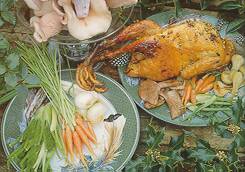 The recipes are a nice mixture of professional, home and garden cooking. With herbs and garden grown vegetables, cooking becomes a way of gardening in the kitchen.
The links at the right side of this page offer cookery ideas or culinary information.
Would you have questions, tips or comments, please do write to Maryet via email.